Haoyan

of

America


Directing,
Cinematography,
Editing
Fictional-Narrative
Documentary
Time-lapse
High-Speed
Macro/Micro
Infrared
Aerial (UAV/Drone)
Underwater (SCUBA)
360° Video
Interstellar?...
Select Clientele
ReD Associates
Van Cleef & Arpels
Capitol Records
Hot Hands
Pioneer Works
Storm King Art Center
Love in Progress
The Guitar Shop NYC
La Bella Strings
Formats / Specs
16mm, Hi8, VHS, VHS-C, Mini-DV (VX1000 + VX2000), GoPro, Canon + Nikon + Sony DSLRs, Edgertronic, FCP 7, FCP X, Premiere, After Effects...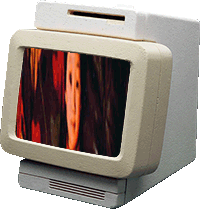 Mister Goodnite - Adulteress

Edgertronics - High-Speed Showreel

Mini Mansions - Double Visions

Emanuel and the Fear - I Believe

Mister Goodnite - Old Enough

Normal Love - Lend Some Treats

Do you know what I want to do when I grow up? I want to tell people things they don't know. Show them things they haven't seen. It'll be so much fun...